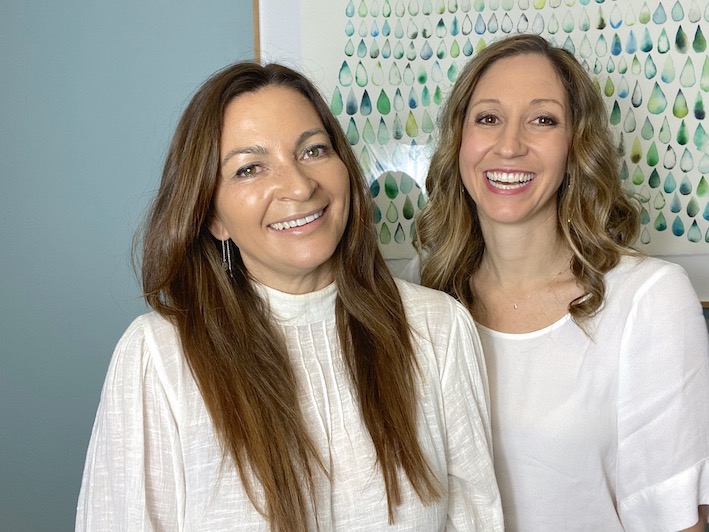 Lee and Belinda
We hope that you enjoy our courses.
We absolutely cannot wait for you to be armed with specific knowledge and tools you need to live your very best life now and into the future! 
See you on the course.
Love Lee and Belle
xoxo
Hi everyone!
Welcome to our website.
We are Lee from Supercharged Food and Belinda from Belinda Kirkpatrick and between us, we have helped thousands of women to optimise their health with our clinical practices, books and online courses. 
About Lee 
Hello, I'm Lee and I'm a nutritionist focusing on gut and immune health. I also work as a wholefoods and Ayurvedic chef and yoga and meditation teacher. I'm the author of the bestselling Supercharged Food series of nine books, which include Eat Your Way to Good Health, Eat Yourself Beautiful, Eat Clean, Green and Vegetarian; Supercharged Food for Kids; Eat Right for Your Shape, Fast Your Way to Wellness, Heal your Gut, Supercharge Your Gut and Supercharge Your Life.  
On my website Supercharged Food I encourage S.O.L.E food: sustainable, organic, local and ethical. I love to create simple and delicious recipes, and help people expand their range of foods and give them menu planning ideas to make it easy to enjoy a satisfying, wholesome and nourishing diet. I also run other online health programs to help people reach their desired wellness goals; 'Heal Your Gut', Supercharge Your Gut and 'Fast Your Way to Wellness' are three of my online courses which have been embraced by tens of thousands of people worldwide. 
Focusing on gut health, my website Supercharge Your Gut hosts a range of gut friendly Love Your Gut powders, Golden Gut blend, Fulvic Humic Concentrate and Love Your Gut capsules, the number one natural gut health products in Australia. 
About Belinda 
Belinda Kirkpatrick is an expert nutritionist, naturopath and author with over 15 years clinical experience. Belinda specialises in the reproductive health of women and gives practical evidence- based advice to help her clients. 
She holds a Master of Reproductive Medicine from University of New South Wales; a Bachelor of Health Science from University of New England; an Associate Degree in Clinical Sciences from Southern Cross University; and, an Advanced Diploma of Naturopathy from Health Schools Australia. 
Belinda's book, 'Healthy Hormones', with recipes by Ainsley Johnstone, features expert advice on fertility and nutrition and has been translated into both German and Spanish. Belinda is also the creator of the period tracking and women's health Seed App for iPhone.